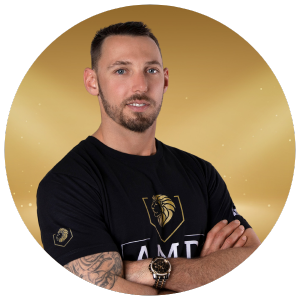 Brendon Giebel
Founder, Facilitator & Master Coach
With a passion for helping men and women unlock their potential and excel in all aspects of life, Brendon is the driving force behind AMD's life-changing programs and events.
Brendon's journey to founding AMD was deeply personal, beginning with his own struggles in his early 20s. Emerging from the depths of despair, he embarked on a six-year mission to master various therapeutic techniques, becoming a Master Practitioner in Neuro-Linguistic Programming (NLP), Time Line Therapy™, Clinical Hypnotherapy, Conversational Therapy, Breathwork, and Meditation. This transformation shaped him into the remarkable coach he is today.
At AMD, Brendon specialises in facilitating rapid transformation, empowering men to overcome drug addiction, self-sabotage, anxiety, depression, and crippling self-doubt. He helps individuals resolve underlying mental and emotional barriers, including those rooted in traumatic experiences like PTSD and childhood neglect. The work goes beyond personal growth; it creates a ripple effect in families and communities as men learn to show up as better partners, husbands, fathers, and sons.
Brendon's vision for AMD is to lead the charge in personal development and training in Australia, guiding individuals towards a brighter, more empowered future and touching the lives of 10 million Australians.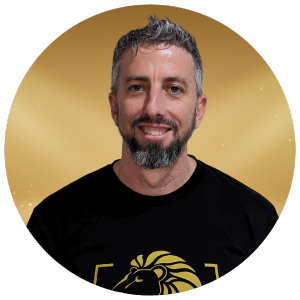 Tim McMahon
Senior Client Manager
Tim understands what it takes to make a decision that will lead to long-lasting positive change. He spearheads AMD's client management relationship team, helping men to take the first steps.
Tim embarked on a profound personal transformation under Brendon's guidance more than three years ago and his journey is a testament to the power of personal growth and inner work. Once a broke, depressed, and angry soul, Tim's innate love for people and conviction that he was destined for more led him to AMD. Now, he has become a beacon of energy, radiating a profound love for life.
As a dedicated practitioner of the AMD principles, Tim lives and breathes the transformative philosophy. He continually strives to be an exemplary role model for all the brothers navigating their journeys through our programs. He has committed to AMD's mission to help men become their ideal selves and has even 'burned the boats', leaving his previous job to join Brendon at the helm and drive our comprehensive programs forward.
Tim's philosophy is simple but effective: we're all in this together. His deep-seated passion is to help you experience the same sense of wellbeing that now fills his life.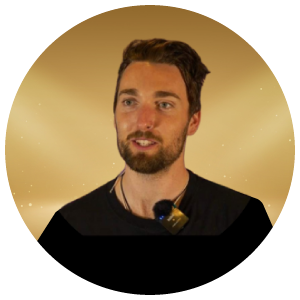 Brendan Lucas-Seears
Client Manager
Brendan has the privilege of priming and guiding men to take the first step towards self-empowerment with AMD.
Brendan's own remarkable transformation has uniquely positioned him to evaluate the readiness and commitment of men seeking change.
Having grappled with persistent bullying that left him with crippling shame and self-doubt, Brendan's life took a pivotal turn when he discovered AMD. The transformative work and guidance he received ignited a profound shift in his journey. Now, his calling is to assist others on their paths of personal growth and empowerment. Armed with his personal experiences and the wealth of knowledge from AMD, he is committed to empowering men to conquer their own hurdles.
Brendan firmly believes that, with the right guidance, unwavering support, and steadfast commitment, anyone can shatter the limitations constraining their potential. In his role at AMD, Brendon serves as an unwavering ally, a catalyst for change, inspiring others to embark on their transformative journeys.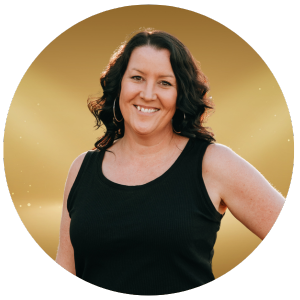 Shan Clayton
Master Coach & Event Technician
Shan is a fervent advocate for mental health and personal growth at AMD, offering private coaching for men and their partners.
Shan supports clients in transcending common barriers to wellness including anger, depression, anxiety, self-sabotage and self-defeat. Her pioneering 'THINK Method' combines emotional resetting therapies, mindset coaching and conditioning to help men and women unlock their full potential emotionally, intellectually, and spiritually.
A woman of many talents, Shan is a qualified Counsellor and Holistic Therapist and, like Brendon, a Master Practitioner of NLP and Time Line Therapy™ and Clinical Hypnotherapist. She is an expert in rekindling relationships amidst adversity, a facilitator of rapid change and results, an experienced trainer and facilitator, and AMD event coordinator and technician.
Shan's own journey involves conquering trauma, chronic depression, anxiety disorders, low self-worth, and personal conflicts – from surviving to thriving! She firmly believes that everyone possesses the key to their own healing and success, needing only guidance. The key to better quality living, she says, is to let go of the way we were taught to live our lives and be brave enough to follow our own lead, even if that means other people won't agree with or support us.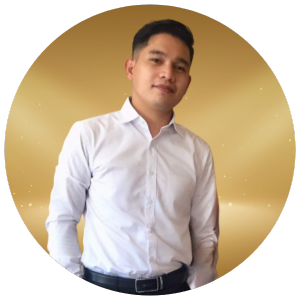 Froilan Mina III
Executive Assistant
Froilan is the man behind the organised chaos, ensuring the team's schedules are seamless and our clients receive top-notch support. At AMD, he's inspired by the empathetic connection our team forms with men, whose transformative stories inspire and further ignite our passion for the important work we do.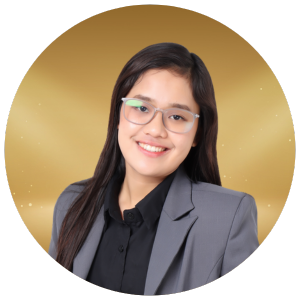 Abigail Balbuena
Social Media & Video Specialist
Abigail is the driving force behind our digital presence and video content, the architect of our digital success. With a sharp eye for detail and a passion for storytelling, she brings the AMD brand to life.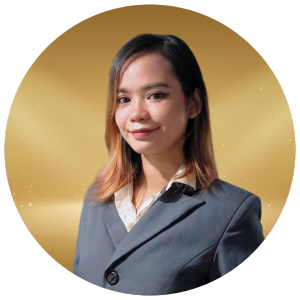 Sarah Angeles
Graphic Design & Video Specialist
Sarah blends artistry and technical prowess driven by a passion for pushing creative boundaries and delivering exceptional results. With an unwavering commitment to excellence, she consistently elevates the visual identity of AMD projects.